Intermittent Fasting Diet for Women Over 50: A Comprehensive Guide to Weight Loss and Changing Your Body and Lifestyle. Consider an Easy Plan and Put (Paperback)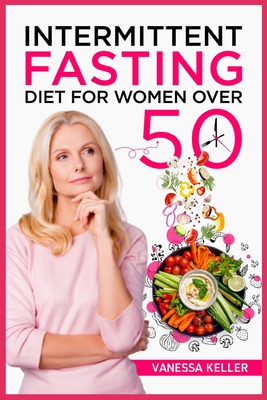 $29.97
Email or call for price
Description
---
Do you want to transform your body and lifestyle by fasting and losing weight?
If so, continue reading...
Healthy eating is easy and can be implemented by everyone, yet many individuals struggle to keep to it. Cooking nutritious meals and being available anywhere and at any time becomes tough.
You won't need any meal planning if you adopt an intermittent fasting diet. Weight loss is a difficult health and fitness goal. It is founded on the desire to acquire happiness and self-esteem. It can transform lives and alter our perceptions of the world.
This, however, is not a simple process. As evidence, several dietary regimens and plans have been that individuals have tried and failed to follow.
The dieting sector always innovates new methods to create new diets that individuals may test and follow for success. Nonetheless, many dieters abandon their diets and weight reduction challenges because they are exhausting and challenging.
There is a legitimate cause for this. It is tough to give up one of life's greatest pleasures-food. If only a dietary plan could help individuals lose weight while still allowing them to live their chosen lifestyle and eat their preferred foods, many people's lives would be transformed.
Fortunately, there is a diet regimen that helps individuals reduce weight while still living their preferred lifestyle. This is referred to as intermittent fasting.
Fasting implies hunger and a lack of dietary control, whereas intermittent fasting as a weight management technique does not.
This book provides a complete guide to the following topics:
Fasting History
Myths and Misconceptions About Fasting
Fasting Types
How Does Fasting Work?
What to Expect During Your Fast
Fasting Frequency
Weight Loss and Fasting
Techniques and Hints
... AND MUCH MORE
What are you waiting for?...
CLICK AND BUY RIGHT NOW