Japanese Cookbook (Paperback)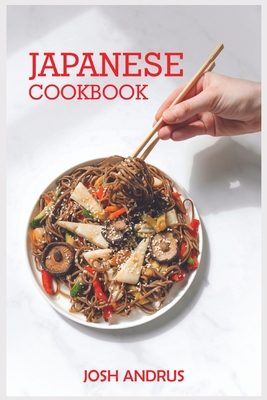 $31.97

Usually Ships in 1-5 Days
Description
---
Do you want a Japanese cookbook with 80 classic recipes?
In this Cookbook by Josh Andrus, you will find the 80 most renowned and straightforward Japanese dishes.
Sushi preparation at home is an art form. It takes a lot of work and practice, but the payoff in terms of pleased friends and family is always worth the effort. Sushi is just one aspect of Japanese food.
There are hundreds of intriguing recipes, the majority of which do not use raw fish at all, such as okonomiyaki, takoyaki, yakitori, and so on.
This Cookbook is for you if you want to produce delicious meals at home using local foods that can be bought readily at the grocery.
Josh Andrus's Japanese Cookbook teaches you:
How to Make Traditional and Authentic Japanese Food at Home
80 recipes for all-time iconic Japanese dishes
80 dishes with a brief introduction to Japanese cuisine
And Much More ...
If you like Asian tastes and want to try traditional Japanese meals, this Cookbook is for you

Scroll up, click on purchase it now, and receive your book right now