Encyclopaedia Anatomica (Hardcover)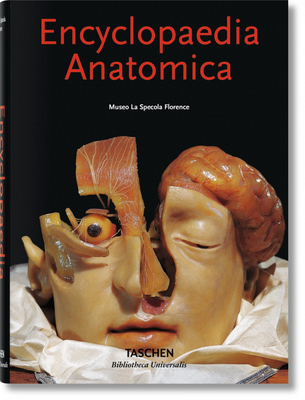 $20.00
Email or call for price
Description
---
From the eccentric museum La Specola in Florence comes this amazing collection of waxworks depicting human anatomy in all its dazzling complexity. A selection of wax bodies and body part and organ studies from the museum's collection is presented here; from skeletons to vein structures, organs to nerves, and arteries to the delicate pores of the skin, the human body is mapped out in meticulous and exacting detail. Texts explaining the human anatomy in layperson's terms and exploring the historical and cultural significance of the wax figures complete this "total body experience."
About the series
Bibliotheca Universalis -- Compact cultural companions celebrating the eclectic TASCHEN universe
About the Author
---
The contributing authors:

Monika von During is Professor Emeritus of Neuroanatomy at the Ruhr University in Bochum, Germany. Her brief medical explanations help to guide both lay-reader and medical expert through this graphic encyclopaedia of anatomy.

Marta Poggesi is a biologist, and was curator of the museum La Specola from 1969 to 2009. Parallel to research projects, she managed and catalogued the museum collections, to which the anatomical wax bodies and parts belong.