Mystery Short Stories for Kids (Hardcover)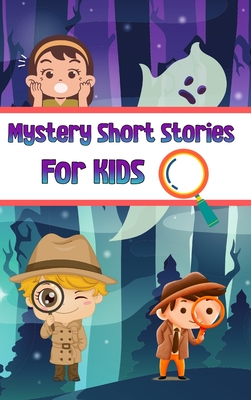 $22.99

Usually Ships in 1-5 Days
Description
---
Get ready for a thrill ride with "Mystery Short Stories for Kids," a collection of 25 puzzling and mysterious detective tales perfect for boys and girls who love a good mystery. From missing pets to stolen treasures, these stories will keep young readers engaged and guessing until the very end.
In each of these short stories, kids will be introduced to a unique mystery that they will need to solve alongside the protagonist. The characters are relatable and smart, making it easy for readers to connect with them and root for their success. With each turn of the page, readers will be challenged to use their critical thinking skills to help solve the mystery.
One of the great things about "Mystery Short Stories for Kids" is that it offers a diverse array of stories. From puzzles to riddles, readers will be kept on their toes and engaged from start to finish. This book is perfect for parents who are looking for a way to keep their kids entertained and stimulated, while also encouraging them to develop their problem-solving and critical thinking skills.
Whether you're reading to your child before bed or helping them solve the mysteries on their own, "Mystery Short Stories for Kids" is sure to be a hit. With its engaging stories, relatable characters, and clever mysteries, this book is perfect for any young reader who loves a good mystery. So grab a copy today and get ready for a thrilling adventure