Secrets and Clues (Paperback)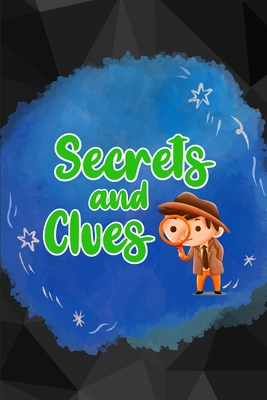 $16.99
Email or call for price
Description
---
Step into a world of mystery and intrigue with "Secrets and Clues: A Collection of Mysteries short stories for kids". This book features a series of thrilling short stories that are perfect for young readers who love to solve puzzles and uncover secrets.
With relatable characters and easy-to-follow plots, these stories are designed to capture kids' imaginations and encourage them to think critically. Each story features a unique problem or conflict that the main character must overcome in order to achieve their goal, teaching valuable lessons about friendship, honesty, and perseverance along the way.
"Secrets and Clues" is the perfect book for parents, teachers, and librarians who are looking for engaging and educational reading material for young readers. Whether they are reading alone or with friends and family, kids will love trying to solve the mysteries and uncover the clues in each story.
Why buy "Secrets and Clues"? This collection of short stories is an excellent way to introduce kids to the world of mystery and detective fiction. The stories are engaging, entertaining, and educational, making them the perfect choice for parents, teachers, and librarians who want to encourage their children to read. So if you are looking for a fun and exciting way to get kids interested in reading, be sure to pick up a copy of "Secrets and Clues" today