Family Philanthropy Navigator: The inspirational guide for philanthropic families on their giving journey (Paperback)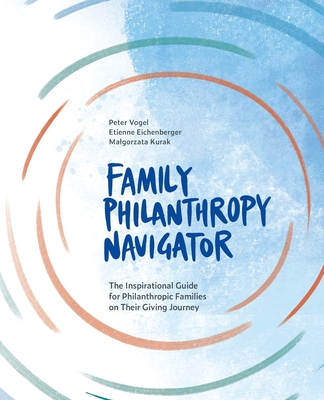 $35.00

Usually Ships in 1-5 Days
Description
---
Philanthropy is an important and highly rewarding way for individuals and families to make a difference in a rapidly changing world. Like the world around us, philanthropy is changing and transforming, and philanthropic families are seeking out new ways to ensure that their giving is meaningful and impactful.
The Family Philanthropy Navigator offers an easy-to-use, step-by-step inspirational guide for new and existing philanthropic families to initiate or enhance their journey in giving.
On completion of the Family Philanthropy Navigator, you will have:
understood the importance of philanthropy as an integral part of your family enterprise or ecosystem.
explored the motivation, focus and ambitions of your giving.
selected the people and organizations you wish to partner with.
decided on resources, structures and processes you need to achieve impact.
learned from the stories of active philanthropists to inspire and inform your giving.
prepared thoroughly to begin your own philanthropic journey or to change the direction of your giving.