Jean Imbert: My French Recipes (Hardcover)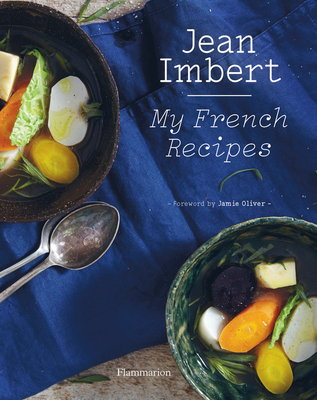 Description
---
The first cookbook from rising French chef Jean Imbert, whose cooking and charm have won the hearts of celebrities the world over.

French chef Jean Imbert reveals more than fifty of his favorite home recipes, which he prepares for his family, friends, and the world's most famous celebrities, including musicians Pharrell, Beyoncé, and Jay-Z; actors Robert De Niro and Marion Cotillard; Olympic sprinter Usain Bolt; and chef Thomas Keller.

The dynamic Imbert's passion began at an early age, and he maintains the humble, intimate connection with cooking that his beloved grandmother and parents instilled in him from childhood. Discover his very personal cooking style, always respectful of seasonal ingredients and simultaneously simple but with a creative twist: macaroni with chanterelle mushrooms and apricots; cod confit with citrus, avocado, and banana; scallops with cauliflower and green apple; roasted chicken; stuffed clams; and his epic tarte tatin.

With the support of his friend Jamie Oliver, who wrote the foreword, Jean Imbert shares his lifelong passion for serving up these recipes from the heart.
About the Author
---
Jean Imbert is a celebrity French chef at the Michelin-starred Plaza Athénée and the Dior flagship boutique in Paris. He shot to fame after winning France's Top Chef in 2012, was named chef of the year 2019 by GQ, was voted one of the fifty most influential French people by Vanity Fair, and has opened restaurants with Pharrell Williams in Miami and Saint-Tropez. Jamie Oliver, MBE, is a celebrity British chef and restaurateur. He became famous for his TV shows, school food program advocacy, restaurants, and more than twenty cookbooks.