Ghosthunter: A Journey through Haunted France (Hardcover)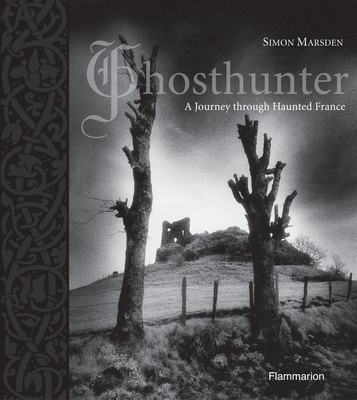 $12.98
Email or call for price
Description
---
Sir Simon Marsden is the kind of man you'd want around a campfire—his deep and resonant voice conveys the perfect combination of gallantry and intrigue that makes a good ghost story get under your skin. And what ghost stories he has! In pursuit of his lifelong passion, he has traversed the globe capturing images of the supernatural in his signature, atmosphere-charged photographs. His latest work documents fifty haunted sites in France, from the burial place of Paris's finest in the Père Lachaise cemetery, to the Sun King's Château de Versailles, and from the eerie abbey of the Mont St. Michel to the châteaux that dot the harsh landscape of the Pyrenees. France is rich in lore surrounding the Knights Templar, and Marsden has featured their stories prominently in this collection of indelible images.

Each mysterious site has a tale behind it that is brought to life not only by Marsden's spectacular photography but also by his narrative that is worthy of a suspense novel. The personal experiences of this spellbinding storyteller will inspire fellow ghosthunters and convince the staunchest skeptic to reconsider the supernatural world.
About the Author
---
Simon Marsden spent his childhood in a haunted mansion and developed an early interest in photography. Marsden has combined his two passions and dedicated his life to capturing the supernatural on film. His photographs have been published in best-selling books such as The Journal of a Ghosthunter: In Search of the Undead from Ireland to Transylvania, (86,000 copies in print) and This Spectred Isle: A Journey through Haunted England. His radio and TV appearances include the acclaimed documentary The Twilight Hour Vision's of Ireland's Haunted Past.