After Whorl Donning Double Cloaks (Paperback)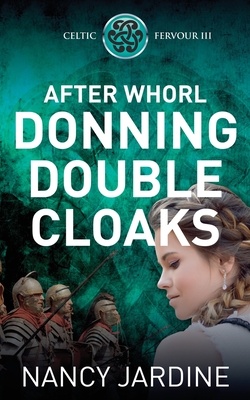 $17.99

Usually Ships in 1-5 Days
Description
---
"...if the Celts are to achieve freedom from oppression, the rape of their lands, the slaughter of their people and hold fast to the dream of one day setting the might of the Roman Army to flight, they must stand and fight "
AD 73 Northern Roman Britain
Brennus of Garrigill-Bran-monitors Roman activity across Brigantia. Stability prevails till AD 78 when Agricola, Governor of Britannia, orders complete conquest of all barbarians. Brennus heads north, seeking the Caledon who will lead the northern tribes against Rome. Ineda treks northwards with her master, Tribune Valerius - supplies officer for Agricola's Britannia campaigns. At Pinnata Castra, Ineda escapes and seeks fellow Brigantes congregating for battle in the north. Confrontation begins against the Roman Empire at Beinn na Ciche in AD 84, but where are Brennus and Ineda?
The adventures of the Garrigill Clan continue...
About the Author
---
Nancy Jardine writes contemporary mysteries; historical adventure fiction and time travel historical adventure. She regularly looks after her grandchildren so her garden can sometimes look quite creative. She's a member of the Romantic Novelists Association, the Scottish Association of Writers, the Federation of Writers Scotland and the Historical Novel Society. She's published by Crooked Cat Books and has delved into self publishing.