Smoothie Diet: Healthy Smoothie Recipes in a Cookbook for Weight Loss (Essential Guide Plus Healthy Delicious Ketogenic Diet Smoothie (Paperback)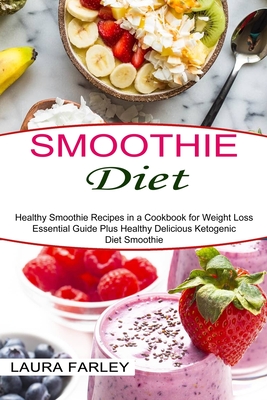 $19.95

Usually Ships in 1-5 Days
Description
---
These weight-loss smoothie recipes are the perfect start to any morning. These smoothies are high in fiber and low in calories, which can keep you full and satisfied for longer. You can easily use frozen fruit or vegetables in place of fresh ones. Recipes like spinach-avocado smoothies and strawberry-pineapple smoothie are nutritious, tasty and can help you achieve your health goals.
If you are then by drinking these breakfast smoothie recipes you can expect to...
- Your daily vitamins and minerals immediately in the morning
- Loose body fat, including on the abdominal area
- Have energy that lasts all day without the need for caffeine or diet pills
- Be able to easily start your days healthy for years to come
- Naturally increase your body's metabolism to keep weight off of you
- Get extremely clearer and more noticeable skin that you have been wanting for years
Are you looking for simple and effective ways to lose weight and increase your energy levels? Are you looking for alternatives to purely fruit and vegetable smoothies? If you want to know what ingredients you need and the best smoothie recipes, then you are in the right place. This book will help you understand what ingredients you need and methods to use to make the best green smoothie recipes.