Chocolate Cookbook: A Decadent Collection of Morning Pastries and Nostalgic Sweets (Chocolate Cake Cookbook - the Magic to Create Incredib (Paperback)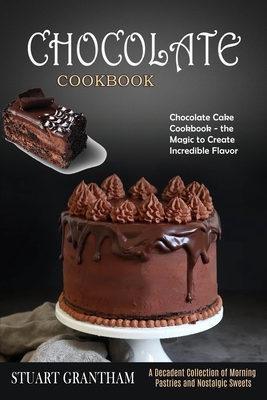 $19.95

Usually Ships in 1-5 Days
Description
---
This chocolate cookbook is filled with recipes for every type of dessert. There are also recipes for making chocolate candies, which makes a great present.
You also see more different types of recipes such as:
- White chocolate cookbook
- Pound cake recipes
- Cake roll recipe
- Dark chocolate cookbook
- Chocolate truffle cookbook
- Bundt cake recipes
- Layer cake recipe
When you should use chocolate bars versus chips, decorating dazzling desserts with chocolate, and how to make candies and cookies with shiny, snappy chocolate coatings with our shortcut to tempering."