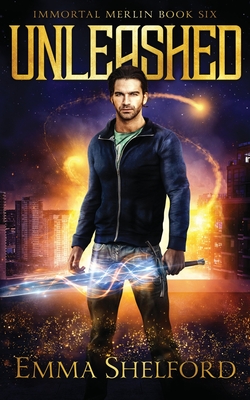 $17.99

Usually Ships in 1-5 Days
Description
---
I may be an immortal magician, but have I finally met my match?
I'm both university instructor Merry Lytton and immortal magician Merlin. After an adjustment period, I've finally reconciled my elemental and human sides. But Xenia, the earth elemental I failed to defeat, wants more than a quiet human life. She is determined to bring her elemental allies to Earth, and the exodus creates chaos that threatens to demolish the city.
I have magic powers, but she has more.
I'm racing against an enemy that grows more powerful every day. Will my best be enough when faced with an army of elementals bent on unleashing their destructive magic?
I am Merlin-and it's time they know it.
Rejoin Merlin long after Camelot in the sixth book of Immortal Merlin, an Arthurian legend with a modern twist.