Alpha Feud: A BBW Paranormal Shifter Romance - Book 5 (Paperback)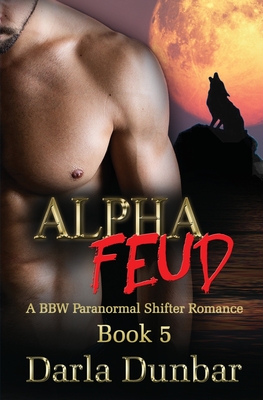 $14.95

Usually Ships in 1-5 Days
Description
---
A BBW Paranormal Shifter Romance Story
Will Naomi's training be enough to defeat and rid the world of Deimos once and for all?
***Due to sexually graphic content and language that some may find offensive, this book is intended for mature readers only***
Having been fed a poison to forget her life prior to Colt's loving, Naomi struggles to hold onto her faith as he remains in a coma. She is greeted by an old friend whom assists her in restoring her previous memories.
Finally deciding upon a name for the pup she had received as a gift long ago, she encounters another that would bring her news, and at the same time, a parallel to her destiny. Following her heart, she trains once more with her masters, getting a unique handle on the ability to transform.
She follows her fate that brings her face to face with Deimos, the one whom had attempted to kill her while being birthed. She is the only one that could surpass him to become the new Lord of Werewolves. She brings to him both a poison in her blood and her hidden ability to relieve the fallen Lord from his pain and suffering.
From modest beginnings, will Naomi be able to rise up and protect her dual kindred spirits from future harm?
Read this book to find out.