Alpha Feud: A BBW Paranormal Shifter Romance - Book 4 (Paperback)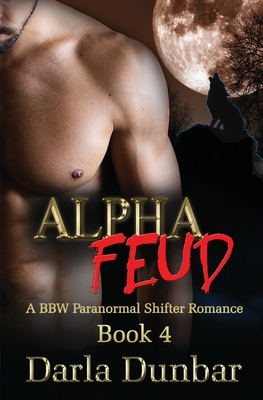 $14.95

Usually Ships in 1-5 Days
Description
---
A BBW Paranormal Shifter Romance Story
Naomi is faced with the biggest decision of her life.
***Due to sexually graphic content and language that some may find offensive, this book is intended for mature readers only***
Naomi is forced to leave her family to begin her training in Ireland, to replace Deimos as the Wolf Overlord. She does well in her training, exceeding all expectations of her trainers.
As she progresses in her training however, her master discovers that Naomi's personality may be changing for the worst and he must call in some help to make sure she doesn't replace Deimos in more than just his title. In the meantime her presence attracts the attention of a great enemy. Bent on breaking the treaty between hunter and wolf, this enemy hatches a master plan that requires Naomi's intimate involvement. They are planning on using Naomi as their secret weapon against the wolves. How will they get Naomi to agree to all of this? How will they get her to abandon all her morals and beliefs, not to mention her entire family and her friends?
The enemy finds a way to accomplish everything they ever wanted. They now have everything in place to break the treaty and render the entire werewolf species extinct... until something happens and Naomi is taken back to Indiana to see her family. Unfortunately there is a misunderstanding which results in Naomi losing more than she ever bargained for.
Was it worth getting her family back to lose something that was so important and close to her in the first place?
Read this book to find out.