Alpha Feud: A BBW Paranormal Shifter Romance - Book 2 (Paperback)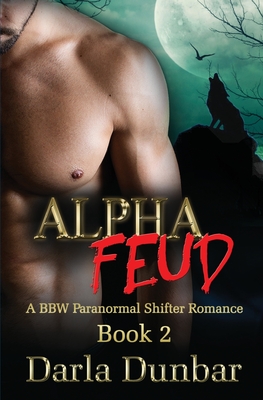 $14.95

Usually Ships in 1-5 Days
Description
---
A BBW Paranormal Shifter Story
An unyielding human with deadly skills from generations of training versus a dangerous werewolf with a heart of compassion. Who wins over Eliza's heart?
***Due to sexually graphic content and language that some may find offensive, this book is intended for mature readers only***
As Eliza struggles to figure out her feelings for Hayden and Andrew, she finds a place to hide. Along with Melissa and her mother, Naomi, she fits together the pieces of the facts of werewolves roaming the Earth. Melissa finds out her mother's dark past, and powers that she was not aware of, thereby strengthening the bond between them.
The threat of a new pack arises and the forgiveness of an unintentional murder gives new light to the hearts of all. Between all the pain and suffering, the bonds grow deeper, weaving into a strong pack alliance between human and werewolf alike, ready to face the future.
Andrew's true colors come to surface, leaving Eliza with a difficult choice to make. Does she stay with the man who she has already devoted seven years of her life to or does she choose Hayden, the dark and dangerous stranger, who has stirred the fires of passion within her?
Read this book to find out what happens.