Glinda of Oz (Oz Books #14) (Paperback)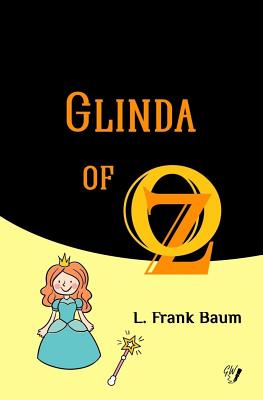 for information about purchasing this book, please contact orders@bookpassage.com
Other Books in Series
This is book number 14 in the Oz Books series.
Description
---
This is the last Oz book written by L. Frank Baum. It is one of the best in the series, with Dorothy, Ozma, and Glinda in an adventure that takes them to an amazing crystal-domed city on an enchanted island. This island is situated in a lake in the Gillikin Country. Ozma and Glinda are confronted by powerful magic and determined enemies. For a time Dorothy and Ozma are prisoners in the crystal-domed city which is able to submerge below the surface of the lake. Few of the Oz books equal this one in suspense and mystery-a story that is truly "out of this world.
About the Author
---
Since 1900 when L. Frank Baum introduced to the children of America THE WONDERFUL WIZARD OF OZ and all the other exciting characters who inhabit the land of Oz, these delightful fairy tales have stimulated the imagination of millions of young readers. These are stories which are genuine fantasy-creative, funny, tender, exciting and surprising. Filled with the rarest and most absurd creatures, each of the 14 volumes which now comprise the series, has been eagerly sought out by generation after generation until today they are known to all except the very young or those who were never young at all.