Rinkitink in Oz (Oz Books #10) (Paperback)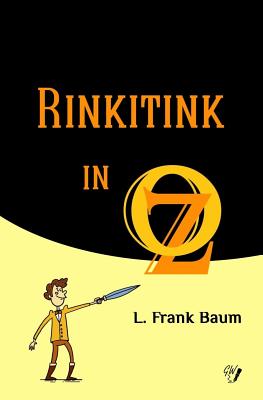 for information about purchasing this book, please contact orders@bookpassage.com
Other Books in Series
This is book number 10 in the Oz Books series.
Description
---
Prince Inga of Pingaree is the boy hero of this fine story of peril-filled adventure in the islands of the Nonestic Ocean. King Rinkitink provides comic relief, and by the time you reach the final page you will love this fat, jolly little king. Bilbil the goat, with his surly disposition, provides a fine contrast to Rinkitink's merriment and Prince Inga's bravery and courage in the face of danger. Some may say that the three magic pearls are the real heroes of this story, but the pearls would have been of little use to King Kitticut and Queen Garee if Prince Inga hadn't used them wisely and courageously.
About the Author
---
Since 1900 when L. Frank Baum introduced to the children of America THE WONDERFUL WIZARD OF OZ and all the other exciting characters who inhabit the land of Oz, these delightful fairy tales have stimulated the imagination of millions of young readers. These are stories which are genuine fantasy-creative, funny, tender, exciting and surprising. Filled with the rarest and most absurd creatures, each of the 14 volumes which now comprise the series, has been eagerly sought out by generation after generation until today they are known to all except the very young or those who were never young at all.