The Tin Woodman of Oz (Oz Books #12) (Paperback)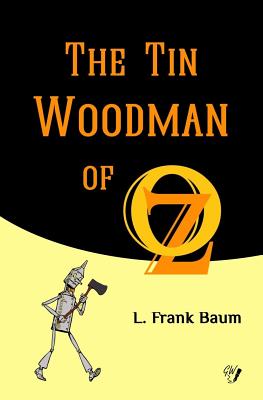 for information about purchasing this book, please contact orders@bookpassage.com
Other Books in Series
This is book number 12 in the Oz Books series.
Description
---
When Woot wanders into the splendid tin castle of Nick Chopper, the Tin Woodman and Emperor of the Winkies, he meets the Scarecrow, who is visiting his old friend. The Tin Woodman tells Woot the story of how he had once been a flesh-and-blood woodman in love with a maiden named Nimmie Aimee. Woot suggests that since the Tin Woodman now has a kind and loving heart, it is his duty to find Nimmie Aimee and make her Empress of the Winkies. The Scarecrow agrees, so the three set off to search for the girl. No less surprising than the adventures encountered on the journey is Nimmie Aimee's reception of her former suitor.
About the Author
---
Since 1900 when L. Frank Baum introduced to the children of America THE WONDERFUL WIZARD OF OZ and all the other exciting characters who inhabit the land of Oz, these delightful fairy tales have stimulated the imagination of millions of young readers. These are stories which are genuine fantasy-creative, funny, tender, exciting and surprising. Filled with the rarest and most absurd creatures, each of the 14 volumes which now comprise the series, has been eagerly sought out by generation after generation until today they are known to all except the very young or those who were never young at all.