The Lost Princess of Oz (Oz Books #11) (Paperback)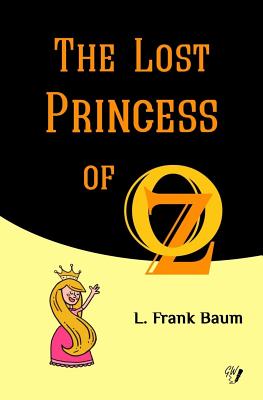 for information about purchasing this book, please contact orders@bookpassage.com
Other Books in Series
This is book number 11 in the Oz Books series.
Description
---
As soon as it is discovered that Ozma is lost-and with her all the important magical instruments in Oz-search parties, one for each of the four countries of Oz, set out to find her. We follow the adventures of the party headed by Dorothy and the Wizard, who explore unknown parts of the Winkie Country in search of Ozma. How Ozma is found, and where she has been, will surprise you. Frogman, a new character, is introduced in this book.
About the Author
---
Since 1900 when L. Frank Baum introduced to the children of America THE WONDERFUL WIZARD OF OZ and all the other exciting characters who inhabit the land of Oz, these delightful fairy tales have stimulated the imagination of millions of young readers. These are stories which are genuine fantasy-creative, funny, tender, exciting and surprising. Filled with the rarest and most absurd creatures, each of the 14 volumes which now comprise the series, has been eagerly sought out by generation after generation until today they are known to all except the very young or those who were never young at all.