Rooster Fighter, Vol. 1 (Paperback)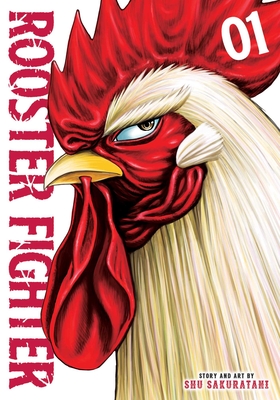 $12.99

Usually Ships in 1-5 Days
Other Books in Series
This is book number 1 in the Rooster Fighter series.
Description
---
Giant demonic monsters wreak havoc and level Japanese cities! While the citizens flee in terror, it's up to one brave rooster to stand his ground!

In a world where terrifying monsters walk the earth, one heroic rooster is destined for greatness. When giant demons threaten the innocent, he's going to show them who's boss!

The neighborhood cock of the walk is more than just an ordinary rooster—he's humanity's greatest defender! His opponents may be ten stories tall, but nothing is bigger than his stout heart and his fearsome battle cry—cock-a-doodle-doo!
About the Author
---
Born on December 7 in Ibaraki prefecture, Japan. Although he has a long career in the manga industry, he has been active as Shu Sakuratani for the past seven years. When he was a child he had a chicken which he loved and cared for. Then one day his grandmother turned it into delicious fried chicken. Later he was told about this and has regretted eating it ever since. Perhaps the creation of Rooster Fighter is related to this painful memory. Maybe.