The Unraveling: My Story of Faith, Forgiveness, and a Family Restored (Paperback)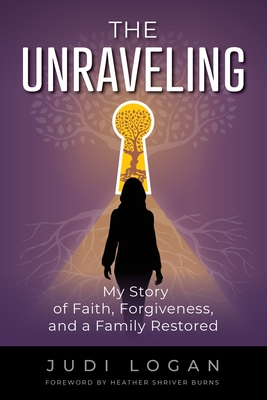 $16.99

Usually Ships in 1-5 Days
Description
---
Connection. Belonging. Love.
We all crave them. And many of us are lucky enough to be born into a setting where they are already in place to support our growth and understanding of the world.
But author Judi Logan had to actively pursue these three things as she attempted to piece together the story of her existence.
As a teen, the woman she called "Mom" divulged a secret that tore Judi apart, a secret that had destroyed a close family over a decade before. Armed with this information, Judi struggled to find peace till well into adulthood when she took it upon herself to search out her true parents, discover where she belonged, and knit together the strands of the family that had been severed upon her birth.
A true story of faith and forgiveness, The Unraveling follows Judi's path as she disentangles the pieces of her history to restore family and hope.
Bringing peace to herself, cultivating the bonds of love among her connections, and embracing her new truth, Judi bravely follows God's plan for her to reunite a broken family a generation after it shattered.
Beautiful and compelling, The Unraveling tells how Judi rooted herself in God's love so she could finally know where she belongs and discover the true reach of the branches in her family tree.