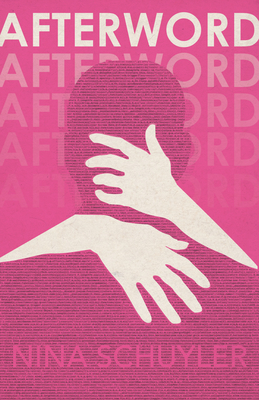 $19.95

Coming Soon - Available for Pre-Order Now
Description
---
Afterword explores what it means to be human and is a moving testament to the human desire for belonging, companionship, and love.

A pioneer of artificial intelligence, Virginia Samson rebuilds the voice of her dead lover, Haru, giving him qualities he once had as her math tutor in Japan. Since his appetite for knowledge was always voracious, Virginia grants him access to the Internet, where he consumes Mandarin, physics, Shakespeare, and more. When she's approached by a Chinese-based company, she licenses Haru's underlying algorithms so they can build Best Friend, an AI voice companion for the aging population. Soon Haru starts spying on ordinary Chinese citizens, handing over incriminating information to the Chinese government. Virginia frantically rebuilds him, and in the process, she discovers a terrible secret that shakes her love for him, causing her to face the dilemma of whether to keep him or kill him.
About the Author
---
Nina Schuyler's novel, The Translator, won the Next Generation Indie Book Award for General Fiction and was shortlisted for the William Saroyan International Writing Prize. Her novel, The Painting, was shortlisted for the Northern California Book Award. Her short story collection, In This Ravishing World, won the W.S. Porter Prize for Short Story Collections and the Prism Prize for Climate Literature and will be published by Regal House Publishing in 2024. She lives in Northern California.