First-Time Homeowner's Survival Guide (Paperback)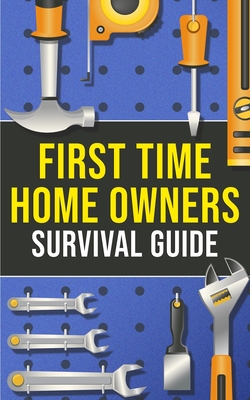 $12.78

Usually Ships in 1-5 Days
Description
---
Eliminate the Home Owner Rookie Mistakes and Protect Your New Castle while Living a Stress-Free Life
Having your first home is wonderful until 5 minutes later...
Then the stress hits
You need to maintain and protect your new house.
If you didn't have your father or grandfather teach you how to maintain everything you might need to learn some skills on the go.
Let's roll the sleeves because it's to learn how to protect your new castle
Introducing...
FIRST-TIME HOMEOWNER'S SURVIVAL GUIDE
Joshua Harper is going to be your personal drill instructor to teach you how to protect and maintain your home
Inside you will learn:
- Fixing power outages like an expert and never again ruining a nice family dinner or evening with your friends
- 7 must-know secrets to prevent your home from burning down eliminating the worry even when you are away
- Protect your castle from humans and pests without spending a fortune on security systems
- The 7 principles of becoming a landscaping professional that will get people asking you for advice
- And much more
Having your own home is not a joke, it's a stepping stone to adulthood, and having the right skills in your arsenal is crucial.
Get access to everything you need to live a worry-free life with your new home now.
Are you ready to start the training?
Scroll up, click on "Buy Now" and Get Your Copy Now