Hammer of God (Paperback)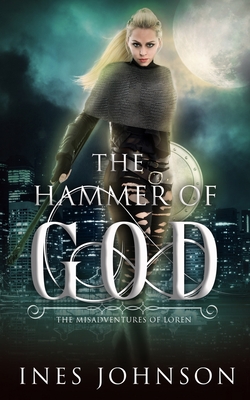 $16.99

Usually Ships in 1-5 Days
Description
---
Every BFF knows thou shalt not covet thy bestie's ex. Even if he's burn your bra handsome and doggone dirty rich and vulnerable because your best friend just broke his heart.

Fresh off two successful quests, Loren Van Alst returns home to Camelot to find out that her best friend Nia has gone missing. And the only one who can help is Nia's ex Tres, still reeling from being dumped.
To save her BFF, Loren will have to bring Tres to the realms of the Norse gods in search of the Hammer of God, which can help her find Nia.

With sea gods trying to sink her chances, a trickster god trying to take her head, a thunder god trying to steal her heart, and Valkyrie huntresses on her trail, Loren has her hands full. Which is good, because that'll help her keep them off a certain Broody Billionaire who's off limits.

Urban fantasy takes a hammer to the nine realms in this modern day, action-packed, calamitous series of misadventures.