Wanted: Comedy, Addicts (Paperback)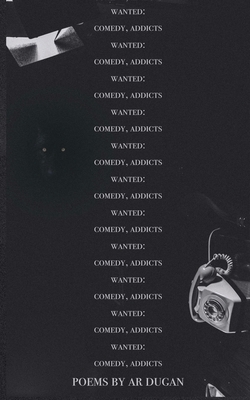 $12.00

Usually Ships in 1-5 Days
Description
---
In language spare and subtle as a Zen painting, Andrew Dugan deftly limns the contours of obsession, and the vision that emerges from his attention - from tracking dreamlike chimeras, wondering and weighing self-worth all the way, wanting and not wanting to escape - is deep and broad and flashing with insight.
Richard Hoffman, author of Noon until Night
Like Blake's proverbial Tyger, the Hound that stalks through the poems of A.R. Dugan's Wanted: Comedy, Addicts also burns in one of "the forests of the night." In this case, the forest is the wilds of addiction with all of its fearful and bewildering asymmetries. Dugan's book is a harrowing and moving performance.
Daniel Tobin, author of Blood Labors