Keto Diet Meal Planner: Low Carb Meal Planner for Weight Loss Track and Plan Your Keto Meals Weekly Ketogenic Daily Food Journal With Motivati (Paperback)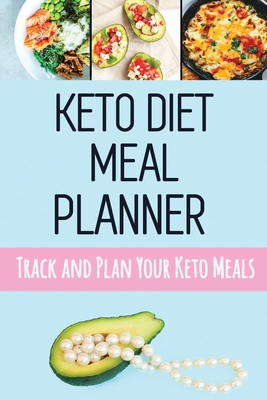 $9.99

Usually Ships in 1-5 Days
Description
---
Track Your Keto Meals and See The Pounds Fly Off

If you're looking to lose weight, planning your meals is a great thing to do.
According to scientific studies, those who journal about what they put in their mouth
lose weight much faster
than others. This Keto Diet Daily Food Journal is big enough to write down everything you need, yet small enough to take with you.
How Will This Keto Diet Daily Food Journal Help Me Lose Weight?
This Meal Planner lets you plan and track your meals for 3 Months (90 days). You'll have space to:
- Write down your weekly groceries.
- Keep track of your daily meals
- Write down how much water you drank
- Reflect on each day and also each week
This food tracker journal is the perfect friend to have on your journey to getting that killer body
Want to start with your own food diary?
Then click the 'Buy' button to order this Keto Meal Planner.