Angels by the River (Paperback)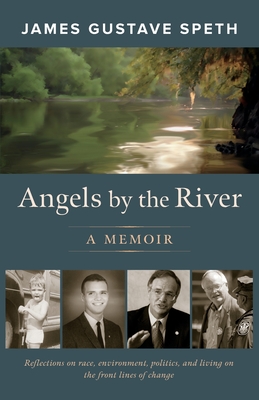 $17.95

Usually Ships in 1-5 Days
Description
---
Angels by the River follows James Gustave Speth's unlikely path-from a Southern boyhood to his career as an influential mainstream environmentalist to his current system-changing activism.
Born and raised in a town where both the best and worst of the South shone through, Speth explores how the civil rights movement and the South's agrarian roots influenced his professional life-from creating, and upholding, the nation's toughest environmental laws to overseeing global aid programs.
Rather than merely reflect on these accomplishments, Speth uses the past to make the case that a new environmentalism is needed to confront today's challenges. The advancing climate crisis cannot be addressed, he warns, if we remain fixated on endless growth and consumption, increasing the incomes of a few, neglecting needs of the many, and helping abroad only modestly.
An American tale, in all its complexity, Speth's memoir is an inspiration for readers seeking ways to make a difference in an increasingly complex world.