Tiny Houses: An Essential Guide to Tiny Houses with Examples and Ideas of Design (Hardcover)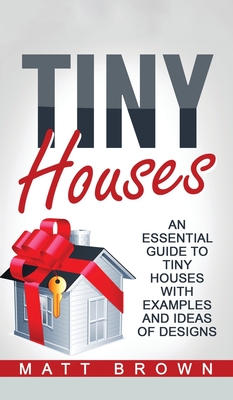 $29.99

Usually Ships in 1-5 Days
Description
---
Turn Your Dream of Living in a Tiny House Into Reality
This book is your definitive guide to realizing the dream of one day moving into your own tiny house.
With the recent global downturn in the real estate market and the desire for minimalism, tiny home culture has grown exponentially and become a tangible alternative for those living on a budget or choosing to keep material possessions to a minimum. A number of people want to live in tiny houses because they view the smaller floorplan as environmentally friendly, practical and more ethically responsible.
Tiny Houses: An Essential Guide to Tiny Houses with Examples and Ideas of Designs is your ultimate guide to the ins and outs of planning the best tiny house for your budget. Whether you plan to purchase or build your house from the ground up, this book will be your guide every step of the way. Full of advice and recommendations to guarantee your success, this is the book you need to read before you get started building your own tiny house.
Within this book, you'll find the answers to these questions and more. Just some of the questions and topics covered include
A Few Basics About Tiny Homes
Global Trends
How Much Does it Cost?
Different Types of Tiny Houses
Benefits and Drawbacks of a Tiny House
Deciding on a Foundation
Framing Options
What about Building Codes?
A Word about Expenses
Protecting your Tiny Home from the Elements
What about Windows and Doors?
Put a Roof on it
Utilities
And much more
Buy the book now and learn more about Tiny Houses