Snowshoeing Around Lake Tahoe: Must-Do Scenic Treks (Paperback)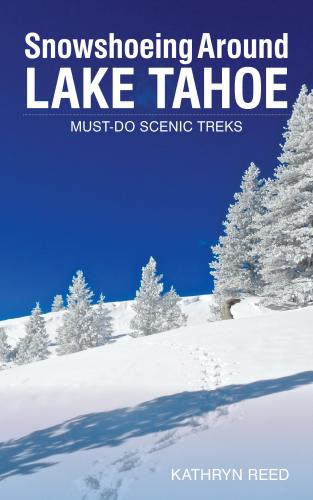 $9.99

Usually Ships in 1-5 Days
Description
---
Snowshoeing Around Lake Tahoe: Must-Do Scenic Treks provides snowshoers with an invaluable guide for adventures in the Lake Tahoe Basin and beyond. Whether it is traipsing through virgin snow or on a worn path, this book contains a route for everyone who likes to play in the outdoors in winter. Venture to frozen alpine lakes and wilderness peaks or enjoy the beauty at lake level.

Each snowshoe is rated for scenic quality and difficulty. Some routes are flat, while some go straight up. Descriptions of the terrain, interesting historical facts, and unique details about each trek are included. This book is your must-have companion as you snowshoe around Lake Tahoe and the surrounding wilderness.

About the Author
---
Kathryn Reed is an award-winning journalist who loves the outdoors. She has either been visiting or living at Lake Tahoe since she was a child. She is also the author of The Dirt Around Lake Tahoe: Must-Do Scenic Hikes.