Dragon Brothers (Paperback)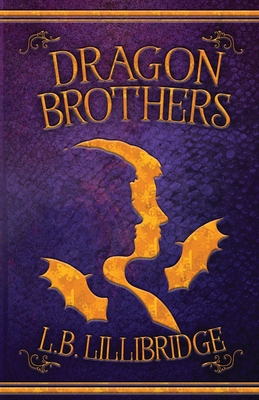 $13.99

Usually Ships in 1-5 Days
Description
---
Rhinen and his older brother, Laeb, were both born with dragon wings, assuring their eventual place on the throne. But the inequality between the magic-born Shaynen and the non-magic Klor has sparked a rebellion, and Rhinen's easy life of glass blowing and swordplay takes a sudden change when he is kidnapped by a group of rebels intent on bringing justice to the Klor people. In captivity, Rhinen meets Haia, a young dragon-girl and learns that some of the Klor--who are denied education and live as second-class citizens--can, in fact, do magic.
Rhinen and Haia escape, but the realm is in chaos as the old dragon kings are reluctant to recognize the Klor as deserving of basic rights, and the Klor are no longer willing to wait for justice. Intent on proving that all people have value if not actual magic, it is up to the dragon brothers and their friends to find a way for both sides to coexist before more people are hurt.
Featuring a gender nonbinary protagonist and lesbian side characters, Dragon Brothers offers a voice of inclusivity for children everywhere.