Detoxify Your Mind: Gain Clarity And Control of Your Thoughts to Unlock Your Full Potential (Paperback)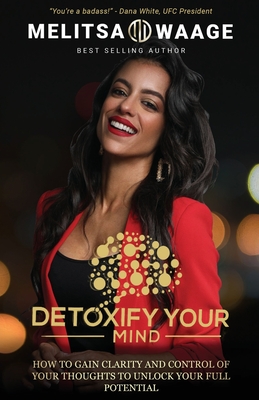 $19.99

Usually Ships in 1-5 Days
Description
---
DETOXIFY YOUR MIND
This book is designed for people who are ready to amplify their lives, change their mindset, gain clarity and unlock their full potential It doesn't matter what is going on in your life, this book has an array of exercises designed for breakthroughs, transformations and influential teachings that will awaken your soul, ignite self-discovery, and inspire you to create a life of fulfillment, love, passion and purpose.
YOU WILL LEARN:
Step-by-step tools and resources to elevate your mindset so that you get out of your own way to start creating a beautiful life of abundance, gratitude, prosperity and amazing people
To Shift Your Mindset to overcome any self-limiting beliefs
How to create a winner mindset regardless what your circumstances are
How to create new habits that will set you up for success
How to identify your life's purpose
Take massive action towards your goals and dreams.
Discover how to silence the negative inner voices inside your head
Create a loving relationship with yourself
Break Up with Your Past
Success Rituals
Detoxify Your Space
Live in abundance and Gratitude
Meet Your Future Self
Create Your Legacy
How to set goals and move toward them with persistence and clarity.
Get ready to transform your mindset, your life and create the reality of your dreams