Life Is Simple: It Just Comes With Challenges (Paperback)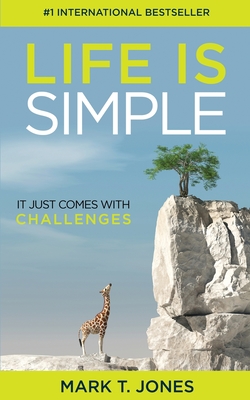 $12.43

Usually Ships in 1-5 Days
Description
---
LIFE IS SIMPLE WILL DEVELOP AND BRING OUT THE VERY BEST IN YOU
Everyone would love to have all the answers to everything that they will face in their life. Unfortunately, those answers sometimes come with bumps, bruises, and a lot of strife of passing through life on a bumpy road. Well, Life Is Simple will smooth out that road and provide you some very real solutions to:
Facing your fears and become stronger
Becoming a better parent, spouse, or leader
Overcome fear and not let it control your life
Build trust with my family, colleagues, and associates
How to help people realize they are important
Why truthfulness is the fuel that allows you to be powerful
The finishing of a 1,000-mile journey begins with the first step. Take action today and take that first step to make sure that your "Life is Simple "