Keep Your Little Lights Alive (Paperback)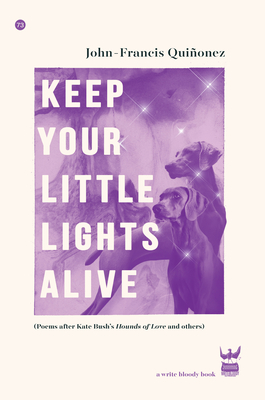 Description
---
In Keep Your Little Lights Alive, music intertwines with folkloric tales, unlocking memories and revealing hidden windows to the soul.
With a mix of confessional and whimsical tones, these poems expand on the joys and struggles of Queer discovery, Gender, Mental Health, and Family. Embracing the musical magic, the collection centers around a captivating series of poems, responding track-by-track to Kate Bush's Hounds of Love.
Keep Your Little Lights Alive takes on a dual structure, first narratively flowing and later exploring the speaker's astral visits to loved ones while lost at sea.