The Reaper's Shadow (Paperback)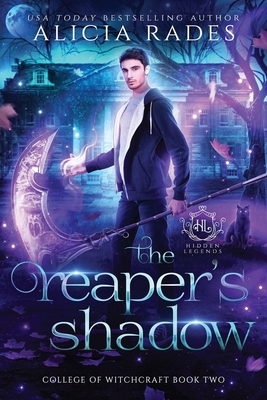 $24.99

Usually Ships in 1-5 Days
Description
---
Even witches can't outrun their curses.Nadine
My magic's been awakened, but being a witch is a death-wish. I'm the only Curse Breaker alive, and if the coven found out, they'd turn on me. I must hide who I truly am to ensure my freedom.
There's a witch in town intent on driving me out of my home. Chloe has stepped up her mean-girl tactics, but I refuse to leave Octavia Falls. I must find a way to break the curse over our families before her powers are awakened.
As if one curse wasn't enough. I'm on the verge of becoming the Reaper's Shadow, the cursed mate of a Reaper's Apprentice. Being with Lucas should be easy. I just have to outrun my darkness long enough to break the curse...
Lucas
Two children have gone missing from the coven, and no magic can find them. I want to help, but I don't know how.
The only way to get my hands on information is to pursue my own investigation.
Meanwhile, I fear that I've damned Nadine to a cursed life. If only I could keep my hands off her long enough to save her from death.