60 Positive Activities for Adults (Paperback)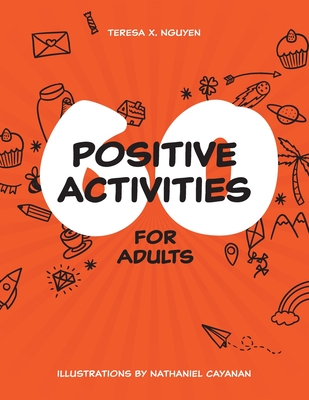 $10.00
Email or call for price
Description
---
Creative prompts that focus on the bright side of life
60 Positive Activities for Adults is a collection of beautiful, hand-drawn prompts that students can respond to by drawing, making notes, writing, or in conversation with a partner. Each prompt has students thinking about positive, happy moments in life such as:
A quick way to make me laugh
Good things I have done
A superpower (real or imagined)
Fun words to say
A thank-you letter to someone
These prompts make great fillers or warmers to keep the class mood up and stress levels low. Use them as a daily or weekly journal assignment. Keep the book for fast-finishers, or have students pull them out periodically as a getting-to-know-you or classroom community builder. Each student will want their own book so they can look back and reflect on the past or share it with friends and family This might even become your next teachers party favorite activity
Increase happiness, improve learning, and motivate students with 60 Positive Activities for Adults.