Mothers And Murderers: A True Story Of Love, Lies, Obsession ... and Second Chances (Paperback)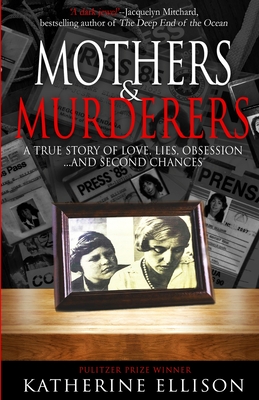 $18.49
Email or call for price
Description
---
New from Pulitzer Prize-winning journalist Katherine Ellison

Mothers & Murderers: A True Story of Love, Lies, Obsession ... and Second Chances takes readers on a wild tragicomic ride from the criminal courtrooms of California's Silicon Valley to the Himalayan mountains of Pakistan to the deserts of Ethiopia.
In delightful, insightful prose, Ellison reflects on her mistakes and her triumphs as she weaves together the stories of how her Pulitzer Prize-winning career almost ended before it began, how she nearly missed marrying the love of her life, and how she unwittingly got drawn into a stranger-than-fiction murder case.
Rich in drama and self-reflection, replete with unique characters --including two bumbling hitmen, a rodeo-riding prosecutor, a flamboyant Beverly Hills defense attorney, and a charismatic stay-at-home mother-of-three who is keeping outrageous secrets-- Mothers & Murderers is a mashup of "Fargo," "Body Heat," and "Eat, Pray, Love."* It's guaranteed to make you laugh, cry - and think.