The Gospel According to St. Rage (Hardcover)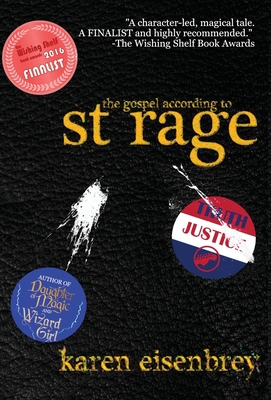 $29.99

Usually Ships in 1-5 Days
Description
---
Meet Barbara Bernsen, Former Invisible Girl.

Barbara isn't your typical high school junior. She's been invisible since the third grade. But when a magic hat brings her back into the light, Barbara is ready to take on the world. First priority? Start an all-girl garage band. Miraculous super powers were never in her plan, but sometimes you get what you need. Bullies and school shooters don't stand a chance.

Yes, we all love Wonder Woman, Black Widow, and Jessica Jones, but Barbara is the hero her high school deserves.

Truth. Justice. Rock & Roll.