A Stray Drop of Blood (Paperback)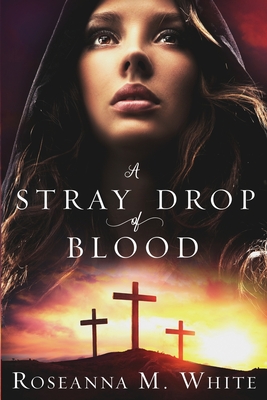 $21.99

Usually Ships in 1-5 Days
Description
---
One little drop to soil her garment.
One little drop to cleanse her soul.
Abigail was born free, but when her parents die, she's sold into slavery to the family of a Roman soldier in Jerusalem. Fortunately, the Visibullis family is kind, and as years pass, she's proud to serve them. But Abigail's beauty attracts unwanted attention when their son, Jason, returns from Rome. She doesn't dare to defy him...but how can she ever love him as he demands?
As Jerusalem boils with political unrest and the stories of a rabbi named Jesus who snags Jason's attention, Abigail struggles to find her new place in the family. But then tragedy strikes, and her world is shattered. Desperate for justice, Abigail attends a trial for the criminal responsible--Barabbas. Desperate for justice, she instead finds herself in the path of Jesus, condemned to die in Barabbas's place. And when a stray drop of the rabbi's blood falls upon her, she knows Jason had been right. This Man really is the Son of God.
Only in the wake of His touch can she find what her heart has always longed for. Love, in the place she least expected to find it...and freedom for a soul that had resigned itself to slavery.