The Butcher's Boy: The Ballad of Billy Badass (Paperback)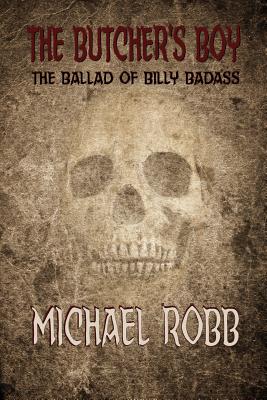 $14.99

Usually Ships in 1-5 Days
Description
---
2011 Readers Favorite Award Winner for "Horror Fiction" The Butcher's Boy (The Ballad of Billy Badass) Is a Paranormal/Murder-Mystery/Chiller.
Thirty-one years ago, Buxly the Butcher went on trial for killing his entire family. Now Janet, a newly divorced nurse has unknowingly purchased the place where the crime took place.
What happens when her eleven year old son and their overprotective Rottweiler learn that the place is haunted by the victims of that grisly act?
Can young Michael fight through the madness and terror to figure out what really happened so long ago?
If he does, maybe the tormented souls can be put to rest, but if he fails, he just might become one of them. With only the help of his babysitter, a burned out house painter, and his dog, Lucy Fur, Michael is about to try.
The only problem is, not everyone is who they seem to be, even the dead.