My Life as a Godard Movie (Paperback)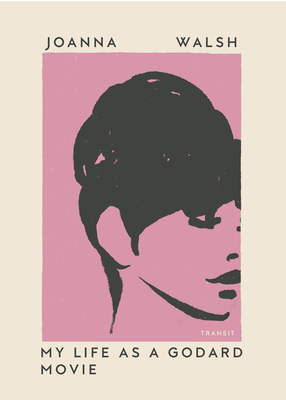 $15.95

Usually Ships in 1-5 Days
Description
---
A book-length essay on beauty and revolution as seen through the work of Jean-Luc Godard.
As Joanna Walsh watches the films of Jean-Luc Godard, she considers beauty and desire in life and art. "There's a resistance, in Godard's women," writes Walsh, "that is at the heart of his work (and theirs)." She is captivated by the Paris of his films and the often porous border between the city presented on screen and the one she inhabited herself. With cool precision, and in language that shines with aphoristic wit, Walsh has crafted an exquisitely intimate portrait of the way attention to works of art becomes attention to changes in ourselves. Taut and gem-like, My Life as a Godard Movie is a probing meditation by one of our most observant writers.
My Life as a Godard Movie is part of the Undelivered Lectures series from Transit Books.
About the Author
---
Joanna Walsh is a multidisciplinary writer for print, digital and performance. The author of seven books, including Hotel, Vertigo, Worlds from the Word's End and Break*up, she has two new projects coming from Verso in 2022 and 2023, Girl Online and On Screens. She also works as a critic, editor, teacher and arts activist. She is a UK Arts Foundation fellow, and the recipient of the Markievicz Award in the Republic of Ireland. She founded and ran #readwomen (2014-18), described by the New York Times as "a rallying cry for equal treatment for women writers" and currently runs @noentry_arts.