Shadow of a Doubt (Paperback)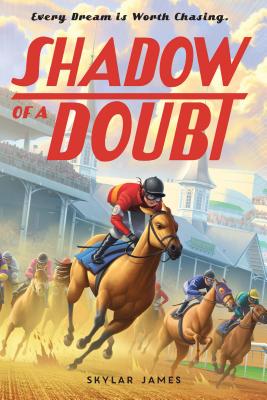 $9.99
Email or call for price
Description
---
Fyfe Flynn lives on a modest farm in the shadows of the world-famous horse track Churchill Downs, where she spends more time around horses than she does around other kids. That suits her father, the acclaimed jockey Roscoe Flynn, just fine.
When a new foal is born but loses his mother, Fyfe gains a loyal best friend in the horse she names "Shadow of a Doubt." Together they dream that one day Shadow will become a great racehorse and win the Kentucky Derby. At first, few believe in Shadow's prospects--especially when the neighbor next door, Colonel Epsom, uses his great wealth to produce racehorses of the finest caliber and will do whatever it takes to see them win. But Fyfe and Shadow, with the help of their animal friends, refuse to give up on their dreams.
Shadow of a Doubt is a heartfelt book about family, friendship, taking risks and believing in those we love. Shadow and Fyfe are sure to win the hearts of anyone lucky enough to join in their inspirational story.