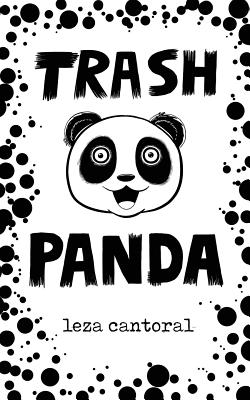 $12.95

Usually Ships in 1-5 Days
Description
---
"Trash Panda is probably the least pretentious poetry book I've ever read. I think it should be taught in prestigious universities and that everyone should wear a panda head while reading it. This book is a self-aware disaster. 5/5 stars."
B. Diehl, author of Zeller's Alley & Ballpoint Penitentiary
"Leza Cantoral's Trash Panda is the literary equivalent of a clove cigarette being stubbed out on the arm of a sad-angry goth girl who is listening to Depeche Mode on a Sony Discman while waiting for her way-older nu-metal boyfriend (or girlfriend) to come pick her up from the mall. It spits in my mouth, smears blood all over my naked chest, and then caves my skull in with its combat boots. Trash Panda basically makes me feel right at fucking home. A broken home, sure. But home, nonetheless."
Brian Alan Ellis, author of Sad Laughter
"Leza Cantoral is the reincarnation of Marilyn Monroe, sitting on a tree in Barcelona, consorting with it. Trash Panda manages to break the hearts of its readers while also making them laugh. With witty modern quips like, 'FB is my tarot deck' and 'youtube ads are speaking to me, ' we are eased into the text before lines like 'When your life falls apart, you see what you're made of' tear us apart. When you settle in to read Trash Panda, have a blanket or teddy bear with you. Maybe a sheet of acid, too."
Shy Watson, author of Cheap Yellow