Leaves of Light (Paperback)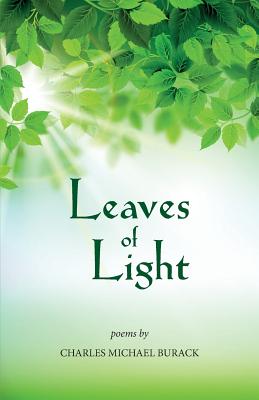 $14.00

Usually Ships in 1-5 Days
Description
---
The natural world comes alive in Charles Burack's luminous collection of poems. The poet meets trees, flowers, birds, spiders, cats, seals, and other wondrous and endangered creatures as equals. They share their wisdom and beauty, love and fear, humor and suffering and inspire in him profound ponderings, playful antics, and startling realizations. Other poems scintillate with the mysteries of human love, loss, death, and celebration. The poem entitled "I Am" won first prize in the international Songs of the Soul Poetry Contest.
"Walt Whitman wrote of 'leaves of grass, ' and Charles Burack sings of 'leaves of light.' Burack weaves nature with science and religion and the wisdom that creation speaks to us whether walking in the woods or eating forbidden foods or hanging out with cats. His poems assist us in recovering our gift of seeing the world through the eyes of glory and numinosity and reverence again." --Matthew Fox, author of Original Blessing, Confessions, and One River, Many Wells
"To choose praise is not a simple choice in our fragmented, cynical time. In Leaves of Light Charles Burack enlarges his vision--and ours--to praise the intimate and the immense, illuminate the vertical stillness of trees, and celebrate the green light of the world around us." --J. Ruth Gendler, author of The Book of Qualities and Notes on the Need for Beauty
"Charles Burack's poems pulse with divine mystery and kaleidoscopic consciousness. His passionate verses spring from a soul in communion with a mystic, sacred cosmos. From the ecstasy of love to the elements of the living world, Burack's vision burns and shines like sparks rising up to the stars." --Drew Dellinger, author of Love Letter to the Milky Way
CHARLES MICHAEL BURACK is an award-winning poet, writer, teacher, and scholar as well as a creativity coach and spiritual counselor. He is author of Songs to My Beloved and D. H. Lawrence's Language of Sacred Experience. You can learn more about the author and preview Leaves of Light at www.charlesburack.com.