Faceless (Modern Knights #3) (Paperback)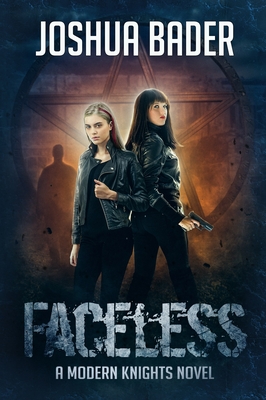 $13.99

Usually Ships in 1-5 Days
Other Books in Series
This is book number 3 in the Modern Knights series.
Description
---
Help Colin. Modern Knight. Personal Wizard.
The Race is on to Save Colin and Bring Him Back from the Beyond.
Even if being a personal wizard to a powerful CEO has its perks, Colin Fisher's body and soul have paid for these benefits with every case. From stopping a crime spree by a demon pact wizard to killing a relentless ice demon, he's been on the job. Yet he still doesn't know what happened to his fianc e on the night he gained his magic.

To solve that mystery, he will have to pay the highest price yet. On the floor of his arcane sanctum, in a self-induced coma, he's trying to peel back the layers of time and solve the enigma. But if he does, he may never wake up.
Meanwhile, the two women who love him have their hands full trying to keep him alive while he's on his spirit journey. Veruca Wakefield, demon blooded assassin, and Andrea Deveraux, FBI trained agent, will have to work together if they are to defeat both threats and save Colin.
"Mr. Bader has a way with words that make every scene come alive and keeps the reader on the edge, waiting to find out what is going to happen next." - Librarian, Penny Noble
AUTHOR INTERVIEW
Q: Tell us about you
A: I'm a father of three, and I think that's the most important thing about me. My oldest daughter is fourteen and really artistic. She pushes me to be a better writer, to be more creative, and to entertain as wide of an audience as possible. When I write, I try to tell stories that I like and that she'll like. Writing has always been a part of me, but the desire to publish my novels really came from wanting to show her what she could do if she stays committed to her art.
Q: What books do you write?
A: Most of what I write falls under speculative fiction, whether that is science-fiction, urban fantasy, alternate history, or high fantasy. Character development is huge to me, regardless of genre: I want compelling heroes, villains, and supporting cast and I want to see them evolve and take over the story with their personality.
MODERN KNIGHTS
FROSTBITE (book 1)
TWO WIZARD ROULETTE (book 2)
FACELESS (book 3)
Q: Why should readers pick up your book?
A: The Modern Knights novels are a phenomenal paranormal thrill ride. I really like the pacing and the characters. The Oklahoma setting and the mix of Native American mythology with Lovecraftian horror makes it unique from everything else out there. Beyond the immediate payout, the first book, FROSTBITE, sets the stage for some other really great stories involving Colin Fisher and friends. The novel is both a complete self-contained tale and a passport to another world just slightly removed from our own: a dark reflection of our Earth.
Be sure to scroll up and hit that BUY NOW button to journey into the world of thrills, chills, and of course, magic