The Vacation: An Anthony Stone Novel (Paperback)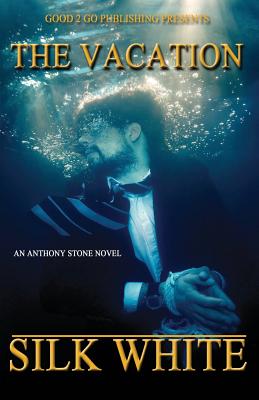 for information about purchasing this book, please contact orders@bookpassage.com
Description
---
After being suspended by his captain for following his instincts detective Anthony Stone decides it may be best for him and his family to take a much needed vacation. It just so happens that a terrorist known to the world as, The Genius decides to high jack the cruise ship that, Anthony Stone and his family are aboard. Things get ugly when a team of gunmen board and violently takes over the ship.

Anthony Stone is faced with a tough decision. He can either try to save the life of his long time girl friend or attempt to save the lives of all of the passengers on board the ship.

Join Silk White as he takes you on a vacation that you'll never forget.