Roman Roulette: A Daria Vinci Investigation (Daria Vinci Investigations) (Paperback)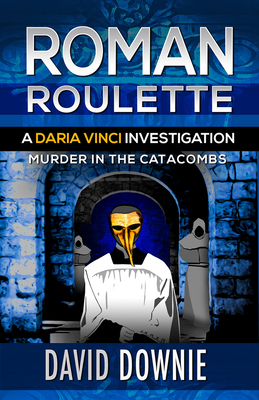 Description
---
Roman Roulette: Murder in the Catacombs, the Second Daria Vinci Investigation.

For Commissioner Daria Vinci, it was supposed to be a night off, attending a benefit concert for the Institute of America in Rome. But little did the wealthy, distinguished guests know that beneath their feet, in the ancient catacombs, a very different kind of gathering was being held. One that would end in murder.

In Roman Roulette, the second Daria Vinci investigation, the glamorous and high-principled police commissioner of DIGOS, Italy's FBI, must investigate what at first seems a simple case of suicide. In doing so, she attracts the attention of her boss, the Questor of the Province of Rome, who has his own reasons for wanting her off the case. Now, Daria Vinci must solve the murder in 36 hours, while risking her career and, possibly, her life.

About the Author
---
David Downie is the award-winning author of three previous crime-mystery novels and over a dozen acclaimed nonfiction books translated into a variety of foreign languages, including French, Italian, Chinese, and Korean. His articles and essays have appeared in anthologies, magazines, and newspapers worldwide. Downie was born in San Francisco and graduated from UC Berkeley and Brown University. He is married to photographer Alison Harris. Since 1986 he has divided his time between Italy, France, and California. www.davidddownie.com