How to Ride Pegasus: an illustrated guide to balanced seat riding (Paperback)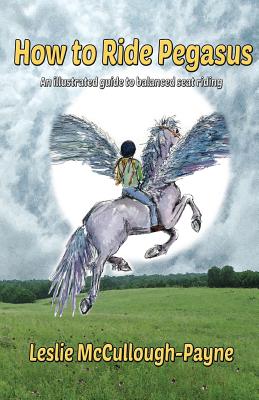 $10.00

Usually Ships in 1-5 Days
Description
---
This book is an illustrated guide to proper body mechanics for horse riding. Whether you are a new equestrian student, or have been riding for a long while, the instructions, postures, and exercises in this book are designed to help prevent injury while enjoying your travels on horseback.
By doing these exercises on your horse or pony, you will be able to ride in rhythm with the movement of your horse or pony and soon will be riding with ease using a technique the author refers to as balanced seat riding.
The author recommends riding bareback because it is easier to feel the horse's movements in relation to your own.
The author, Leslie McCullough-Payne has been a rider all her life, and has developed this manual through her own experience as equestrian trainer and riding instructor. This book is a must for understanding the lifelong relationship with your horses in comfort and freedom from injury.