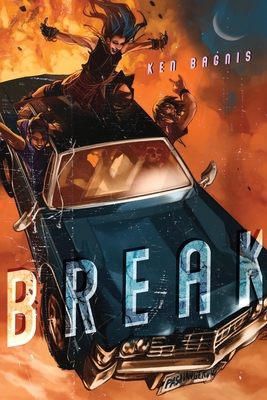 $18.99

Usually Ships in 1-5 Days
Description
---
Seventeen-year-old Trey Barrow has lost everything-his home, his family, and possibly his mind. Pursued by a threat that only he can hear or see, it's getting harder for Trey to decide which of his experiences is more terrifying: the "real" world, where he woke up restrained to a bed in a psychiatric hospital, or the "fantasy" world where he's being hunted by a death-dealing shadow from the spirit realm.
Then he meets fellow patient Pearl Parker, a streetwise mystery who starts hospital riots for laughs. Pearl is the first and only person to believe in Trey's looming threat, and she convinces him they need to escape. Now, before the fate of the entire world is lost.
Realizing he doesn't have to face this nightmare alone, Trey follows Pearl down an endless road of infinite possibilities, hidden motives, an unintentional kidnapping, and not nearly enough snacks. But as their stolen car blazes a Bonnie-and-Clyde-style escape across the Southwestern US, the police and Trey's dark visions are never far behind.