Dark Alpha's Command (Paperback)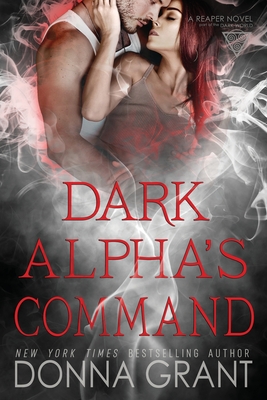 $15.99

Usually Ships in 1-5 Days
Description
---
From New York Times bestselling author Donna Grant comes another action-packed installment in her thrilling Reaper series, featuring a brotherhood of elite assassins who wage war on the Fae at Death's behest-and the women who dare to love them.
There is no escaping a Reaper. I am an elite assassin, part of a brotherhood that only answers to Death. And when Death says your time is up, I'm coming for you...
I've been a part of so many different worlds I'm not sure who I am or where I fit in anymore. Honestly, with everything I've been through, being called across realms and encountering the beautiful Druid who instantly captures my attention-and my heart-shouldn't have surprised me. But it did. Not as much as discovering how it feels to brush against her magic, however. Now, we must navigate these new waters and fight against our latest threat, hoping that our combined power and that of our allies is enough to defeat our foe. Because the Fae Others want to end the Reapers and take over the realm, and their leader is one of the most formidable enemies we've ever faced. The battle won't be easy, but with this strong, resilient mortal by my side and some help from our friends, it's a fight I'm more than willing to enter-as long as it means she's by my side. Forever.