Kendall Road (A Wrongful Conviction Mystery) (Paperback)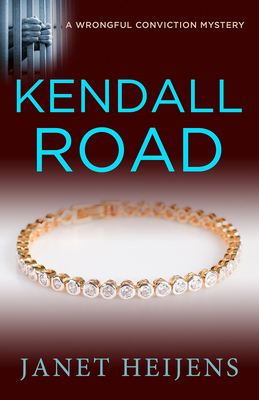 $15.95

Usually Ships in 1-5 Days
Description
---
The racially biased realities of a justice system gone wrong puts the wrong man behind bars, but one person's determination stirs up the truth.
Life in prison. That's what Leland Booker got for killing his wife and daughters 40 years ago. But did he really?
When Adam Bennett, an eager and doggedly determined third-year law student, reopens the case, his impassioned conviction that the real killer remains free shakes up a world of questionable characters. It also wins over the reluctant help of lawyer Cate Stokes, former babysitter for Leland's girls.
As the pair dig for legal loopholes armed with scattered leads, the case drags empathic and pensive Cate into a past littered with secrets and a present full of confessions, suppressed evidence and dead witnesses.
Fans of Janet Evanovich's Stephanie Plum Novels, Sue Grafton's Kinsey Millhone Novels, Robin James' Cass Leary, and TV's Law and Order will love Janet Heijens' Cate Stokes and her drive to overturn the wrongfully imprisoned...and bring the real killers to justice.
About the Author
---
Janet Heijens is the author of the Wrongful Conviction Mystery series including Snook Wallow, Caspersen Beach, and now Kendall Road. A founding member of the Sarasota Literary Guild, Heijens is an active member of the Florida Gulf Coast Sisters in Crime. She lives with her husband, Pieter in Sarasota, Florida. Contact Janet Heijens through her website www.janetheijens.com or find her on Facebook.
Praise For…
---
"Heijens' cast of characters and well-paced story take the reader on a wild ride to a satisfying resolution with hope for future Stokes and Sanchez Wrongful Conviction adventures." – Teresa Michael, author, The Mariposa Café Mystery Series